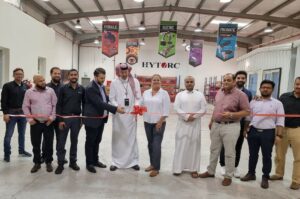 We are happy to announce the inauguration of the upgraded Saudi Arabia facility for our partner HYTORC  in Dammam.
The ceremony was held on 7/9/2022 with the attendees by our CEO Mohammed Abduldayem, VP Faisal Al-Shahrani, and CFO Mohamed Wahid. Donna (Marchisella) Lewis and General Manage in the middle east and North Africa Hamdi Ben Salem from HYTORC.
HYTORC as the industry leader is making substantial steps in the Saudi market towards serving our customers with superior support and products and elevating market standards for a new era of bolting technologies.
#saudiarabia #aramco #oilandgas